---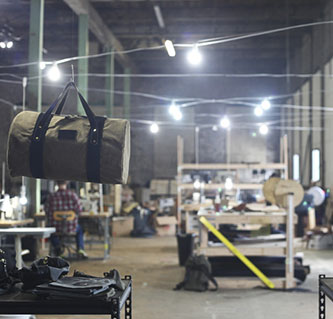 Manufacturer From China
---
TOI's business includes Purchasing, Design, Production, Quality Control, International Trade and Logistic Service. Our product lines various from Outdoor Kids wear, Women's Wear, Men's Wear, Outdoor Bags And Accessories. After the development in past 8 years, TOI's business cover all over the world and our customers include brand retailers, Department Stores and importers from Australia, European Union and United States. In recent years, TOI has been increasing its investment in Research & Development and design service steadily. Sales account from ODM business continuously increased every year as well.
TOI locates in the centre of Chinese Outdoor garments / textile industry most heavily concentrated area, Shanghai. In the past 8 years, TOI has been closely working with hundreds top qualified Chinese garments factories including the producers of almost every kinds of garments and accessories. Besides the joint-ventured factories with professional partners in Zhejiang province, TOI allso set up several production bases in Anhui, Jiangxi and Hubei province. According to fast changing situation of local garments and textiles industry and international garments and textiles market, in year of 2012, TOI has also set up the cooperation with some factories in Vietnam and Cambodia.
In 2012, TOI set up its own IT Department, and the staff from the dept. started to develop procurement system software. By now, the system has been using as ZHONGYI's internal management system to achieve a fine, systematic business operation. TOI intends to improve the system finally for all business operations process integration with advanced information technology.